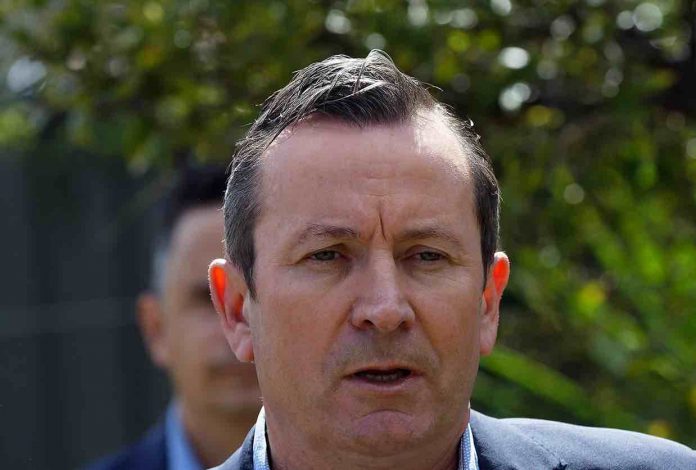 While Mark McGowan says he's pleased Victoria is now "getting into a very strong position" with its coronavirus management, the West Australian Premier has insisted he's still not in any rush to bring his state's hard border down.
Mr McGowan told reporters this afternoon WA remains "cautious" about making any changes to its border policy, which he said has been critical to the state's record six months without community transmission.
"If you act in a rushed way – were we to open the borders internationally before we should, were we to open the borders interstate before we should and the virus comes back and we have to shut down the state, and people would die and businesses were to close, no one would thank us," he said.
"People would say, 'Why did you have to do that?'
"So we are just going to continue to be cautious.
"Community spread in the other states has obviously been a danger to Western Australia, as we have said constantly.
"As that is brought under control, the chief health officer analyses that and makes further decision."
WA is, at the moment, the only Australian jurisdiction not signed on to have its borders open to the rest of the country by Christmas.