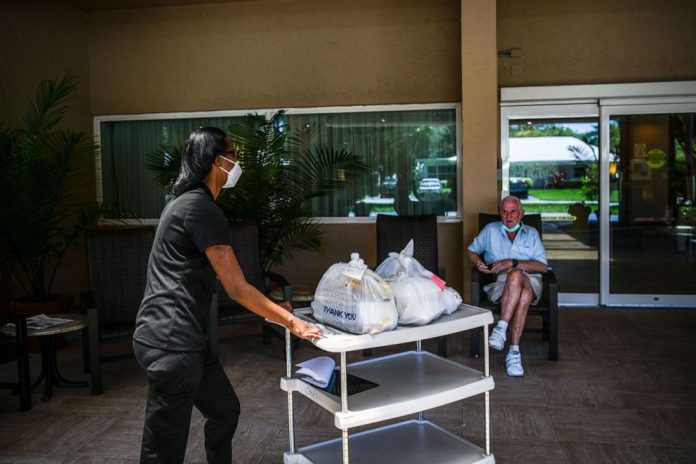 NSW Health are working with an inner-Sydney restaurant to assess the risk of patrons after a confirmed COVID-19 case visited on Sunday.
Anyone who was at Monopole Restaurant, Potts Point from 6 to 8pm on the evening of Sunday October 4 should monitor for symptoms, as NSW Health say they will contact close and casual contacts directly.
Anyone who travelled on the following public transport is considered a casual contact and must monitor for symptoms and get tested immediately if they develop.
Train from Parramatta at 14:41 arriving Town Hall 15:31 on 4th October
Train from Town Hall at 17:29 arriving Kings Cross 17:50 on 4th October
Train from Artarmon at 23:18 arriving Central 23:48 on 5th October
Bus replacement from Central at 23:48 arriving Strathfield 00:15 on 5th October
Train from Strathfield at 00:15 arriving Parramatta 00:45 on 5th October
Bus 550 from Epping Station, Beecroft Rd, Stand D at 17:08 to Smith St after Phillip St, Parramatta 17:41 on 6th October
Train from Moss Vale 04:52 arriving Liverpool 07:09 on 6th October
Train from Liverpool 16:58 arriving Moss Vale 19:12 on 6th October
Train from Moss Vale 04:51 arriving Liverpool 07:08 on 7th October
Train from Campbelltown 13:31 arriving Moss Vale 15:50 on 7th October