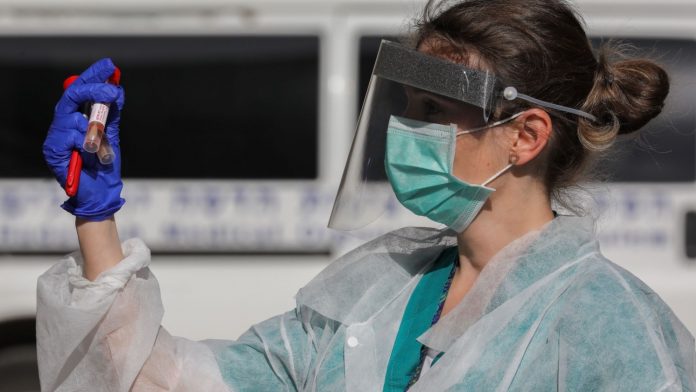 A Los Angeles Times report says that researchers are working on an upper-arm injection that would deliver antibody-rich blood plasma of COVID-19 survivors to provide potentially months of protection from the virus.
The approach is similar to one used for other diseases like hepatitis A and could be widely available across the United States, the Times reported.
However, the proposal has received push back from the federal government and pharmaceutical companies, who argue efforts in plasma-based therapy should focus on treating sick people rather than preventing infection, the Times report says.
Dr. Anthony Fauci told the newspaper that the research was promising but more work is needed to show that coronavirus antibodies work.