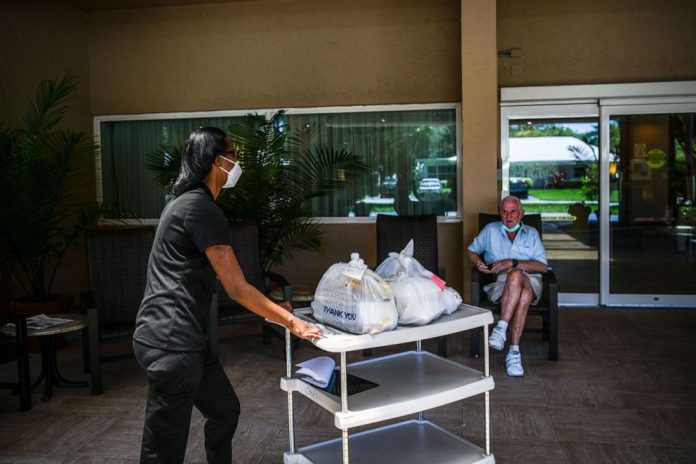 Ohio Gov. Mike DeWine said that he has again tested negative for coronavirus, according to a statement released by his office.
DeWine had tested positive earlier in the week, but then later that day announced that via a separate test he tested negative.
The test that DeWine originally took was a rapid-result test and, according to The Associated Press, considered to be less accurate than the one he took later.
His office called the first positive result a "false positive."
DeWine's wife, Fran, had the same results.
– Hospitalizations and deaths rise again in Florida
The Florida Department of Health reported increases in both hospitalizations and deaths Saturday.
Hospitalizations were up by 521 in the last 24 hours, with 6,991 active hospitalizations, as deaths rose by 187, putting the total number at 8,238, according to the department.
Cases also increased by 8,502 and 86,175 tests have been conducted. The state has now seen 526,577 confirmed cases of coronavirus.
Bay County, of which Panama City is the county seat, has the highest positivity rate in the state at 16.3%.
However, Miami-Dade County, the most populous county in the state, has the highest number of new cases at 1,801.