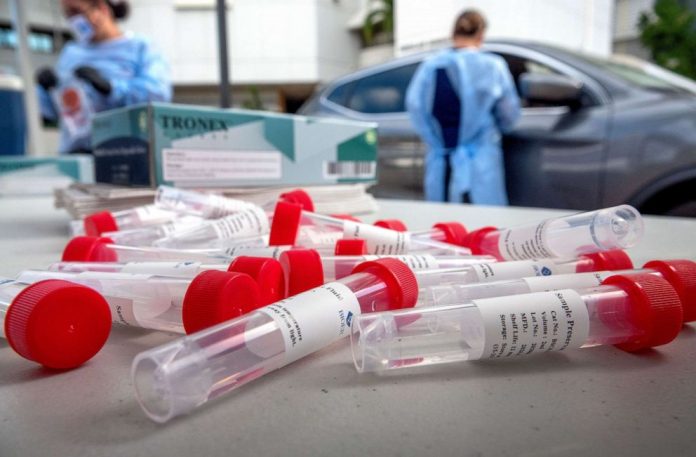 A county in North Carolina sent erroneous text messages and emails to more than 7,000 residents saying they were positive for COVID-19.
More than 6,700 people in Mecklenburg County were told the news in a text message from the local health department last Friday, while more than 500 others received the notice via email. Mecklenburg County said its health department does not text or email test results to those affected.
In a statement Monday, Mecklenburg County manager Dena Diorio explained the erroneous messages were sent through HealthSpace Data System, a Canadian company, to individuals who were already in their system. The technical glitch occurred during "routine maintenance" and was fixed in less than an hour. No personal information was compromised, according to Diorio.
"Once corrected we were told that 6727 text messages and 541 emails were sent to individuals who were already in their system," Diorio said in an email to the Board of County Commissioners on Monday afternoon. "We then worked with the vendor to send a corrected text/email to all that received the erroneous one."
To date, more than 27,000 Mecklenburg County residents have tested positive for COVID-19 and at least 339 have died.