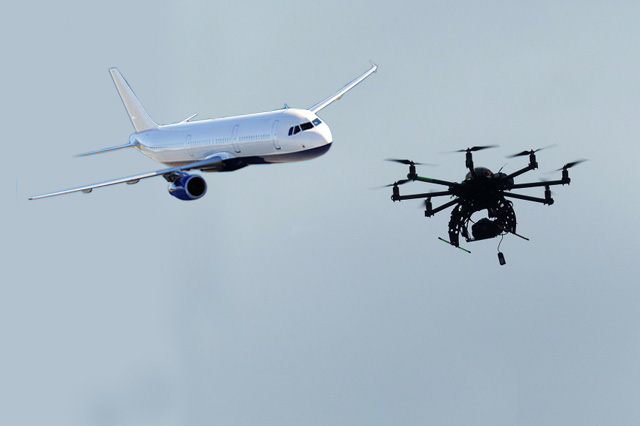 Drone hits passenger jet in Canada, the first time it's happened.
The Honourable Marc Garneau, Minister of Transport, today made the following statement about a drone incident in Quebec City:
"On October 12, 2017, a Skyjet flight was struck by a drone while inbound to Jean Lesage International Airport in Québec City. This is the first time a drone has hit a commercial aircraft in Canada and I am extremely relieved that the aircraft only sustained minor damage and was able to land safely.
"Transport Canada is monitoring the situation and is in contact with its transportation partners including Skyjet, the Jean Lesage International Airport and NAV CANADA. My department is in contact with the Service de police de la Ville de Québec and we will cooperate with the Transportation Safety Board should they decide to investigate.
"Although the vast majority of drone operators fly responsibly, it was our concern for incidents like this that prompted me to take action and issue interim safety measures restrictiang where recreational drones could be flown. I would like to remind drone operators that endangering the safety of an aircraft is extremely dangerous and a serious offence. Anyone who violates the regulations could be subject to fines of up to $25,000 and/or prison. This applies to drones of any size, used for any purpose. All airports, helipads and seaplane bases are "No Drone Zones" if you do not have permission from Transport Canada. For 2017, to date 1,596 drone incidents have been reported to the department. Of these, 131 are deemed to have been of aviation safety concern.
"I would like to remind the public that all drone users are required to abide by the Canadian Aviation Regulations, including the Interim Order Respecting the use of Model Aircraft. Transport Canada encourages all drone users to learn about the rules and to consult the wide variety of educational tools available on our website at www.Canada.ca/drone-safety."