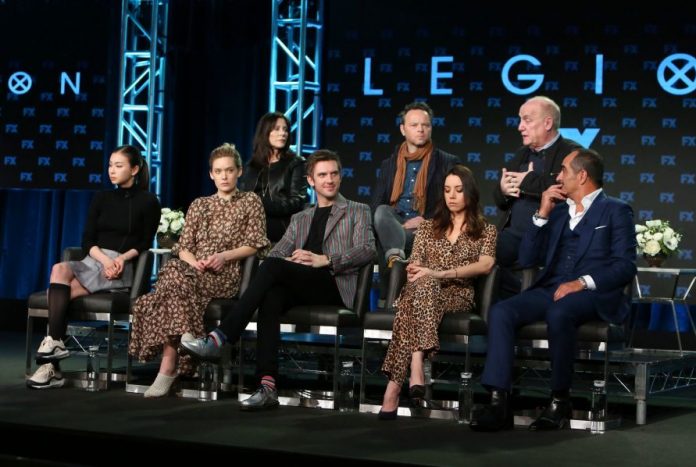 The Hollywood Reporter brings word that FX's Marvel TV series Legion will be ending with its third season in June 2019. The news was announced today during the TCA press tour, with creator Noah Hawley sticking to his initial plan to complete the story arc for the series in three seasons.
Based on the Marvel Comics by Chris Claremont and Bill Sienkiewicz, Legion follows the story of David Haller (Dan Stevens), a man who believed he was schizophrenic but discovered he might be the most powerful mutant in the world. With help from a team of specialists, David harnessed his unique abilities and learned he'd been haunted by a malicious parasite. Now, David is all that stands in the way of Amahl Farouk (Navid Negahban) from attaining infinite and world-ending power.
The series stars Dan Stevens, Rachel Keller, Aubrey Plaza, Bill Irwin, Jeremie Harris, Amber Midthunder, Katie Aselton, Jean Smart, Navid Negahban, Jemaine Clement and Hamish Linklater.
Noah Hawley serves as Executive Producer, along with John Cameron, Lauren Shuler Donner, Simon Kinberg, Jeph Loeb, and Jim Chory. Legion is the latest project from Hawley and Cameron, two of the executive producers of the Emmy and Golden Globe-winning FX anthology series Fargo. Legion is produced by FX Productions and Marvel Television, with FXP handling the physical production.
The final season of Legion will premiere in June of this year.