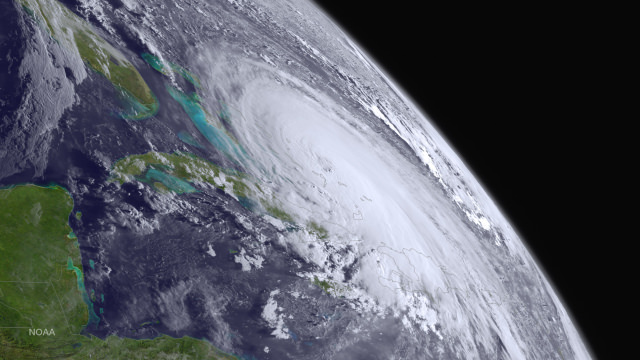 NOAA – Forecasters now expect a 70-percent chance of 12–17 named storms, of which 5–8 are expected to become hurricanes, including 2–4 major hurricanes.
In May, the agency predicted there would be 10 to 16 named storms and four to eight hurricanes. Of those hurricanes, NOAA predicted that between one and four of them could become major hurricanes.
The season is expected to be the most active since 2012. Mid-August usually marks the beginning of the peak part of the Atlantic season.
"We've raised the numbers because some conditions now in place are indicative of a more active hurricane season, such as El Niño ending, weaker vertical wind shear and weaker trade winds over the central tropical Atlantic, and a stronger west African monsoon," said Gerry Bell, lead seasonal hurricane forecaster at NOAA's Climate Prediction Center. "However, less conducive ocean temperature patterns in both the Atlantic and eastern subtropical North Pacific, combined with stronger wind shear and sinking motion in the atmosphere over the Caribbean Sea, are expected to prevent the season from becoming extremely active."
The 2016 season got off to an early start when Hurricane Alex formed in January. The last hurricane to form in January was Hurricane Alice in 1955.
May and June saw quite a bit of tropical activity – Bonnie, Colin and Danielle – and then came to a screeching halt in July, a partial consequence of Saharan dust over the Atlantic that impeded hurricane development by sucking up moisture from the atmosphere that would otherwise serve as fuel for storms.
Earl formed as July was closing and hit Belize early this month as a Category 1 hurricane.
Still, a hurricane has not entered the Gulf of Mexico since 2013.
Jeffrey S. Overstreet