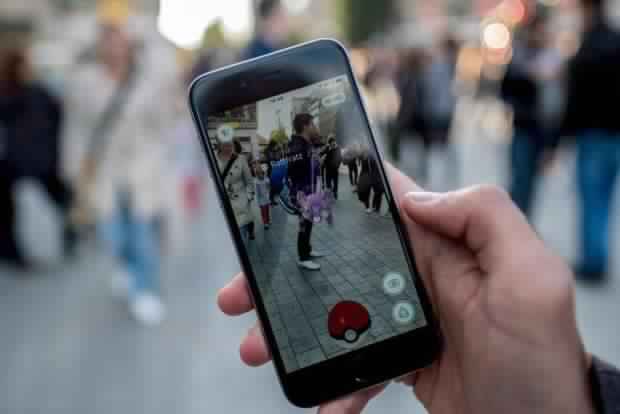 A college baseball pitcher shot to death Saturday in San Francisco while reportedly playing Pokemon Go has been identified, police said.
Authorities say 20-year-old Calvin Riley was shot in the chest Saturday night by an unknown assailant at Aquatic Park near Ghiradelli Square.
The area where Riley was killed is a landmark destination and popular tourist attraction in the Fisherman's Wharf area that draws tens of thousands of visitors a day. Killings in the neighborhood are rare.
Homicide inspectors are trying to piece together what led to the shooting. No suspect was identified or arrested. Riley's cousin, who set up a fundraising site to help pay for his funeral, said online that police told the family he was playing "Pokémon Go" when he was shot.
"Due to this cruel world we live in, a part of my family was taken from us," Gabriel Antonio Morales wrote on GoFundMe.com. "When we got a call at 4:30 a.m. saying he's gone, I thought I was having a bad dream."
Sgt. Robert Jansing, an investigator with the U.S. Park Police, said Sunday that the shooting "makes no sense." Aquatic Park, which is part of the National Park Service, was bustling, even at 10 p.m., Jansing said. That, at least, could help authorities who are looking for surveillance footage and witnesses to determine what happened.
"There's a good chance someone saw something," Jansing said.
On Sunday afternoon, the area where Riley was killed was peaceful, crowded with tourists and locals swimming in the Aquatic Park cove and lounging on the grass. Pockets of people were walking around the area playing "Pokémon Go" on their smartphones.
Among them was Thoua Moua, 28, who was visiting the city from Fresno with friends. He'd learned of the shooting from a friend who was staying nearby and had heard gunshots the night before.
"It's just bad luck, I guess," Moua said. "That's why you don't bring your new phone out places."
Since its release in early July, "Pokémon Go" has become a national sensation, especially in San Francisco, where people have been lured by the game that interacts with the city's many historic and unusual sites.
Law enforcement officials, though, have warned the public about the game's possible dangers. Players can be sucked into the whimsical digital world and partially tune out to their surroundings.
There have been scores of snatch-and-run robberies around the Bay Area, and earlier this month a man slashed a player across the face in San Jose. The suspect apparently thought the gamer was recording him on his device, police said.
Investigators did not say whether the game may have been a factor in Saturday's killing.
News of Riley's death was being shared Sunday among his family, coaches and teammates, who said they were overwhelmed by the sad news.
Riley, the oldest of three siblings, was originally from Massachusetts and moved to San Mateo with his family and played baseball at Junipero Serra High School before graduating in 2015. In the 28 games he played his senior year, Riley had 25 hits and 17 RBIs, and scored 12 runs.
Riley was a "hard worker, great teammate and unbelievable person," said Reed Peters, coach of the San Joaquin Delta College Mustangs in Stockton, where Riley played his freshman year as the baseball team's closing pitcher and was studying kinesiology.
"He is someone we always strive to be like, and he was such a nice kid," said Joey Skracic, 20, a fellow member of the team's pitching staff who spent nearly every day of last season working out with Riley. "It's hard for us to grasp that he's not going to be there when we all come back in two weeks.
"We're just dumbfounded," Skracic added. "It's just really hard right now. We really loved him."
It was Riley's attitude on the mound, though, that made him such a valuable teammate, friends said. Coaches expected him to be one of the team's top pitchers in the coming season.
"He was the guy you wanted to have the ball in his hand when it meant the most," Peters said. "He was a tough kid — a battler. It's shocking that something like this would happen to him. It's terrible."
Christopher B. Taub