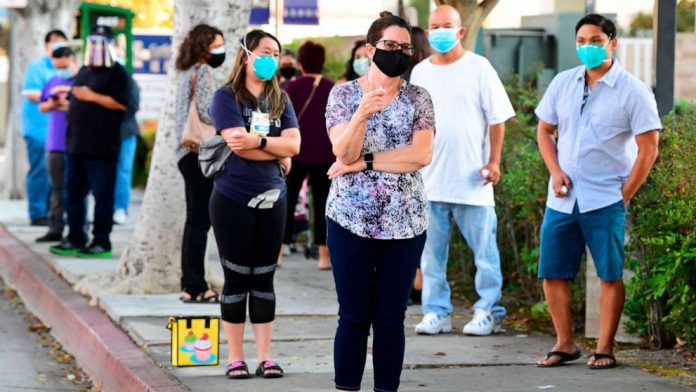 An additional 1,067 coronavirus-related deaths were recorded in the United States on Tuesday, a nearly twofold increase from the previous day, according to a real-time count kept by Johns Hopkins University.
It's the first time in almost a week that the nation has reported more than 1,000 new deaths from COVID-19 in a single day. However, Tuesday's death toll is still under the country's record set on April 17, when there were 2,666 new fatalities in a 24-hour-reporting period.
There were also 43,253 new cases of COVID-19 identified in the United States on Tuesday. The daily tally is well below the record 77,255 new cases reported on July 16.
A total of 6,075,652 people in the United States have been diagnosed with COVID-19 since the pandemic began, and at least 184,689 of them have died, according to Johns Hopkins. The cases include people from all 50 U.S. states, Washington, D.C. and other U.S. territories as well as repatriated citizens.
By May 20, all U.S. states had begun lifting stay-at-home orders and other restrictions put in place to curb the spread of the novel coronavirus. The day-to-day increase in the country's cases then hovered around 20,000 for a couple of weeks before shooting back up and crossing 70,000 for the first time in mid-July.
However, the numbers of new COVID-19 cases and new deaths in the United States have both decreased in week-over-week comparisons, according to an internal memo from the Federal Emergency Management Agency obtained by ABC News Tuesday night.