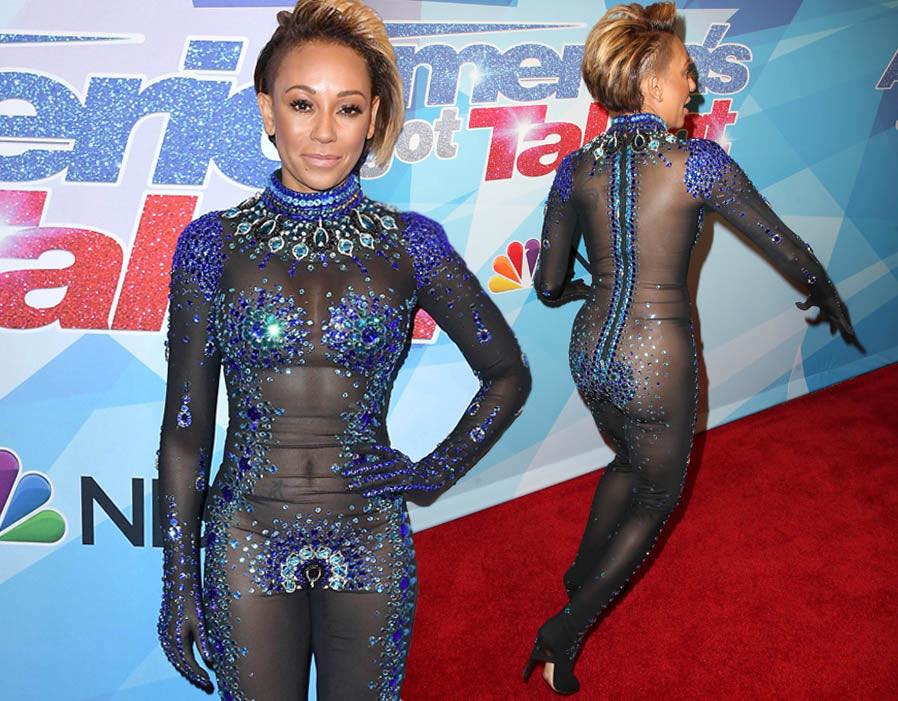 Mel B banned from home after allegedly breaching court order.
Mel B has been barred from entering her own home by a judge as part of her ongoing battle with ex-husband Stephen Belafonte, Sun Online can reveal.
It comes after Belafonte's lawyers took photographs of the star and some pals allegedly taking items from the property, which they filed to the court.
The pictures, obtained by Sun Online, allegedly show Mel B "violating a court order" by going into the couple's former marital home with friends on May 25, Belafonte, 43, claims in court papers.
A Jan. 2 court order ruled "no third party or family member" was allowed access to the home.
The photos show the star and her friends removing items from a garage and putting them in a rented U-haul truck.
This was before Mel, 43, was temporarily given sole use of the home after she claimed in court filings it had become an "Animal House" with her ex holding wild parties there without permission.
However, Belafonte then hit back requesting a restraining order against his ex-wife claiming she had lied about him both in and outside of court – and that she wanted him dead.
Now a judge at Los Angeles Superior Court appears to have lost patience with the warring pair, stating that neither of them is allowed access to the property.
In new court papers, obtained by Sun Online, both Mel and Belafonte have been given one day to remove their belongings from the home's garage – under supervision – then they are both barred from entering the property.
Apart from that date "neither party is to have access to the residence," the court order reads.
The judge will decide whether or not Mel was in breach of the court order at a July hearing.
The luxury home in the Hollywood Hills is currently on the market for $7.5 million but the court has also ordered them to slash the price to $6.5 million.
Belafonte's request for a domestic violence restraining order against Mel will be heard in July, according to the documents.
He claims he is afraid the "America's Got Talent" judge will be violent towards him or pay someone to have him killed.
The couple were divorced last December after 10 years of marriage but are still embroiled in a bitter legal battle over their marital home and custody of their children.
Belafonte says Mel's behavior towards him has been damaging to his health.
In court papers filed last week, he said: "I am in fear of what [Mel B] will do next and what additional harm she will continue to cause me. [She] will stop at nothing to try and destroy me."
He added she had tried to "emotionally and psychologically abuse me, harass me, destroy me publicly and personally to the point where I have already been hospitalized twice due to my anxiety, stress and high blood pressure."
He said her behavior "has led to me receiving death threats, threats of physical harm and has resulted in my inability to work in my field given the false allegations and lies [she] continues to perpetrate."
Belafonte also claims the former "X Factor" star tried to get two other women to "falsely allege" that he raped them.
The former couple is also embroiled in a bitter custody dispute over their daughter Madison, 6, who they share custody of, and Angel, 10, Mel's daughter with Eddie Murphy, who Belafonte wants visitation rights with.
Last month Sun Online revealed how Mel B may miss out on judging this year's "X Factor" due to her ongoing legal drama.