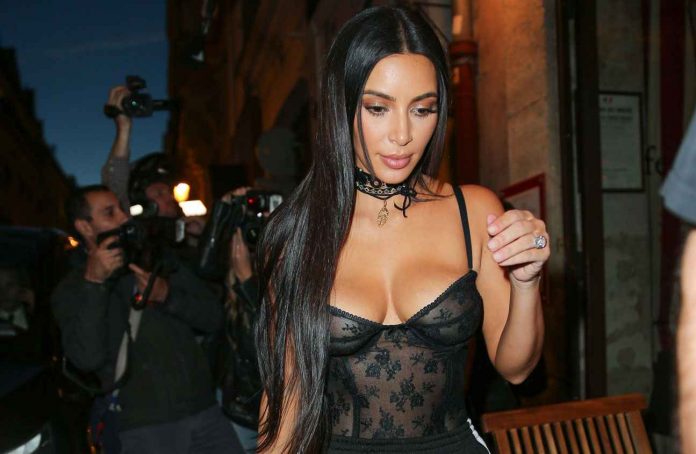 In an online exclusive, the M6 news channel has published CCTV pictures of the alleged gang leaving and arriving at the reality TV star's VIP apartment on 3 October.
While the reality TV starlet has yet to speak out, the concierge at the hotel during the heist has had no problem giving more insight into what happened that night.
In a new interview with Entertainment Tonight, Abdulrahman says the gang of robbers didn't come into Kim's room looking for her pricey jewels, but cash instead!
Handcuffed himself, he recalled how they caught the momma of two off guard as she was sitting on her bed:
"When she saw police, because they were dressed like police, she didn't understand for a few seconds."
Images emerge of Kim Kardashian robbery suspects: