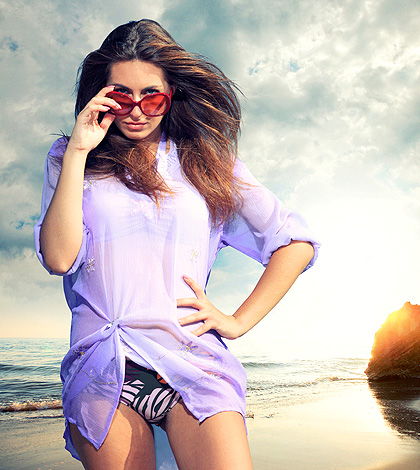 For some women with breast cancer, taking soy protein supplements boosted the expression of tumor genes associated with an increase in tumor cells, in a recent randomized trial.
Many women take tremendous amounts of soy thinking it will prevent breast cancer based on epidemiological studies, said lead author Dr. Moshe Shike of Memorial Sloane Kettering Cancer Center in New York.
Some studies of Asian populations have found that as soy intake increased, breast cancer risk decreased, but those studies couldn't prove a beneficial effect of soy – they could only identify an association, Shike said.
The new study, however, looked at women who had already been diagnosed with breast cancer.
Soybeans contain phytoestrogens, which can mimic, at least weakly, some effects of the hormone estrogen – and "estrogen is no good at any time after breast cancer diagnosis," said V. Craig Jordan of the Georgetown University Lombardi Comprehensive Cancer Center in Washington, D.C., in a phone interview.
Most breast cancers, including all those in the new trial, are estrogen-receptor positive, meaning the tumors may respond to signals from estrogen in the body.
For that reason, as soon as a woman is diagnosed with breast cancer, she will be asked to avoid hormones and will usually receive anti-estrogenic drugs like tamoxifen after surgery, said Jordan, who wrote a commentary accompanying the new study.
With support from the Breast Cancer Research Foundation, Shike and his coauthors studied changes in the molecular structure of early-stage breast cancer cells obtained from biopsies done at diagnosis and again few weeks later, when the tumor was removed.
The 140 women in the study were taking either soy protein or milk protein supplements in the meantime, in the form of two 25.8 gram packets mixed into water or juice each day.
Compared to tumors in the milk group, the tumors in the soy group were "overexpressing" genes associated with the cell cycle and cell proliferation. Overexpression means the effects of those genes could possibly be stronger.
For some in the soy group, expression of a gene associated with cancer growth increased, too, the authors reported in the Journal of the National Cancer Institute.
The study only looked at tumor changes on a genetic level – not at how tumors grew or didn't grow in each individual woman.
It's not clear what made those women in particular respond to soy protein, Shike told Reuters Health by phone.
"All we can say is that in some of the women, the soy component drove proliferative genes, at the gene level," he said. "How it would translate into cancer outcome we can't say."
"What we recommend is moderation, meaning we think that taking excessive amounts of soy may not be a good idea," Shike said. "We don't have clinical proof for that because this is only gene expression."
In the commentary, Jordan suggests that estrogen may have different effects on breast cancer based on a woman's stage of life, whether she is in menopause or after menopause has ended.
"For populations of women with breast cancer, soy products aren't good," Jordan said. "Now doctors have a set practice and can tell patients that this isn't a good thing."
Christopher B. Taub